Mechanical Engineering
Mechanical engineering services include detailed structural analysis, Finite Element Analysis and Computational Fluid Dynamics. In addition, 3D scaled models can be created from CAD models in order to simulate and verify interaction between modelled components.
The types of FEA and CFD analysis methods available are as follows:
Structural FE Analysis - 3D Design, Explicit and Implicit, Linear and Non-Linear, including:
Static analysis of Steel and Composite structures
Buckling
Nonlinear
Linear Dynamic
Fatigue analysis
Pressure vessel Design
CFD - External and Internal Flow simulation, including:
Determination of drag coefficients and flow within pipes and ducts
Heat Transfer
Ventilation
Mixed Flow Simulation
Fluid-Surface Interface (FSI)
Rotating Machinery
Code checks (e.g. DNV, Lloyds, ABS)
Development of Innovative Structural Solutions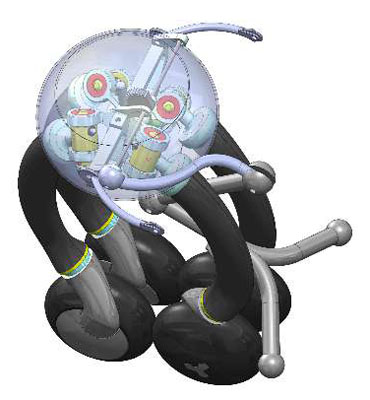 Case Studies for some recent applications of Mechanical Engineering
Please see some recent applications relating to our work in Mechanical Engineering - Click on thumbnails to see a larger image and slideshow.
Retractable leg mechanism
Bio-Medical Research